Detector Removal Tool
For checking the current version, please visit this page.

Function
Design for all situations that require detector replacement. Install on extension poles for grabbing the detector head without a ladder or scissor lift.

How it works?
CCFireTester Detector Removal Tool grabs tighter no matter twisting clockwise or counterclockwise.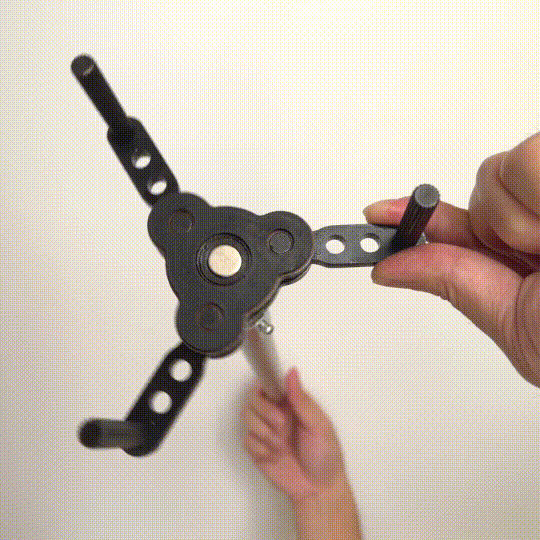 Features
No need to push up for friction to twist off or install, no worries about pushing up T-bar ceilings even for detectors with tight heads.

Small Volume for clear aiming view and Light Weight for effortless fire inspection.
Only 491.6g with short sticks.

Designed for universal detectors and usages with Large Grabbing Range. CCFireTester Detector Removal Tool is compatible with detectors and light bulbs dia. within 44~220mm.

Most smoke and heat detector heads can be replaced with the detector removal tool.
(excluded detector which needs other progress before twist to remove detector's mounting plate, e.g. Honeywell Model XLS-PS )

Support tilting up to 30°, always remains steady even for angled usage.

Can be installed on Solo or other extension poles.


Available for factory light bulb removal.
When will you need it?
Reset fire alarm by disconnecting the smoke detector head after fire alarm testing.

Inspection site unavailable or inconvenient for ladders, scaffolds, or scissor lifts, e.g. between stairs.

Detectors' heads require replacement, such as those which send false alarms frequently.


Detector circuit and fire alarm system connection checking.
What's the difference between V2?
Fall-resistant pad material: cotton-magnet pad => sticky pad
a. Prevent the detectors from falling off
b. Viscosity adjustable
c. Won't lose the fall-resistant pad.
Short stick design: round stick => stick with thread
a. Available grabbing thickness larger and more accurate
b. Won't lose the stick easily

Angle fixing method: separable plastic part => round part

Reference scale of commonly seen detectors provided. Also provide an empty scale for marking the grabbing point of your commonly replaced detectors.

Wider grabbing range for more objects with longer parts.
Specification
※ Detector removal tool price EXCLUDED extension poles ※

Standard Equipment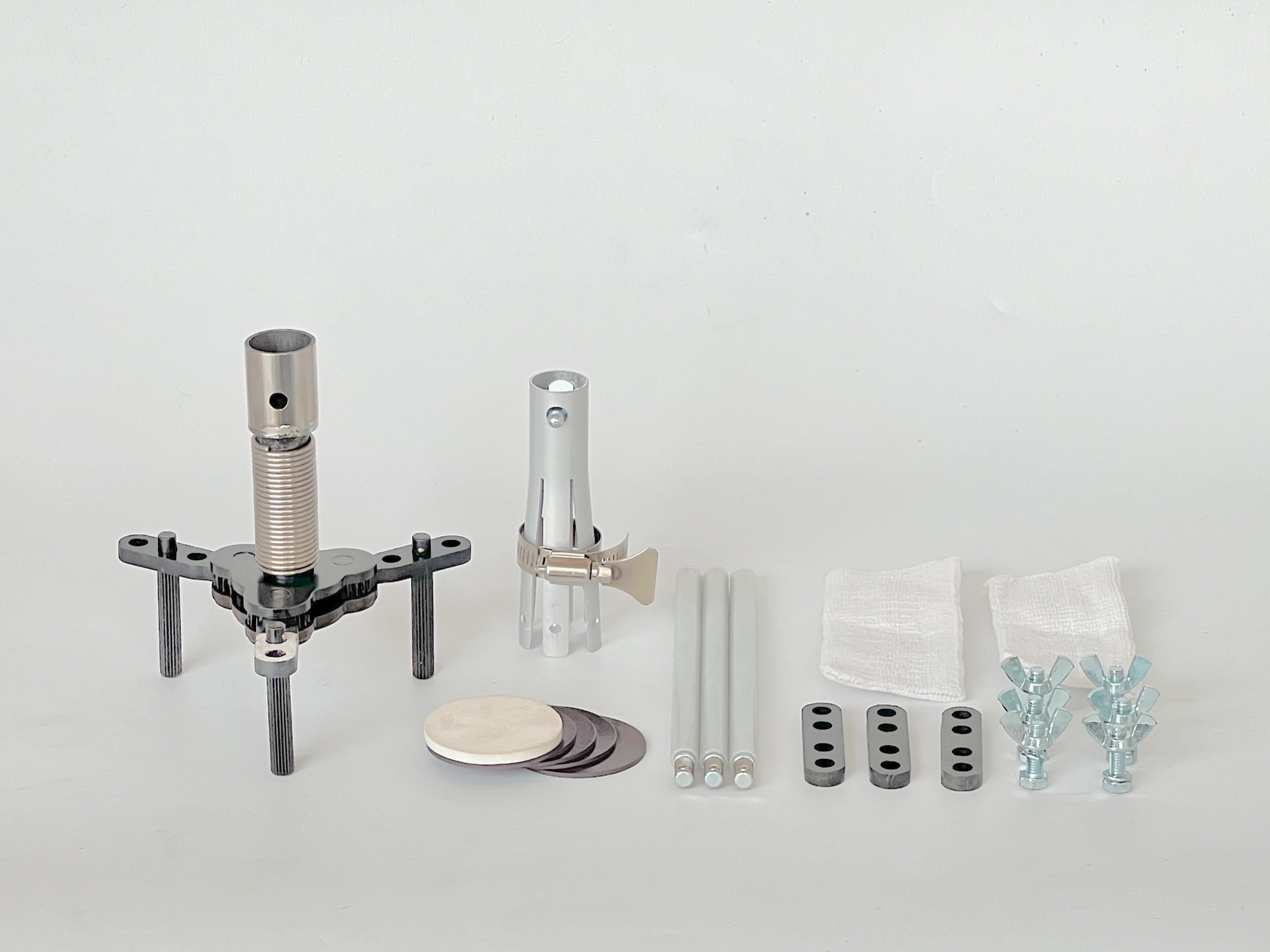 Detector Removal Tool *1Short Stick *3
Long Stick *3
Grabbing Extension Parts *3
Self-Adhesive Magnet *3
Self-Adhesive Magnet with cotton pad *2
Safety Net *2
All-purpose Adapter for extension poles *1
Hose Clamp *1
Instruction Manual *1

Specification
Detector & Factory Light Bulb Grabbing Kit
Detector Removal Tool - Model CC03
Material: Iron
Grabbing Diameter: Dia.44~200mm
Grabbing Angle: Vertical ~ Tilt 30°
Short Stick Length: 45mm
Long Stick Length: 163mm
Weight:
With Short Stick
- Exclude Grab extension parts: 491.6g
- Included Grab extension parts: 610.3g
With Long Stick
- Exclude Grab extension parts: 650.6g
- Included Grab extension parts: 776.1g
All-Purpose Adapter for Extension Poles: 49g
Application
For Installing on Solo and other extension poles- All-purpose Adapter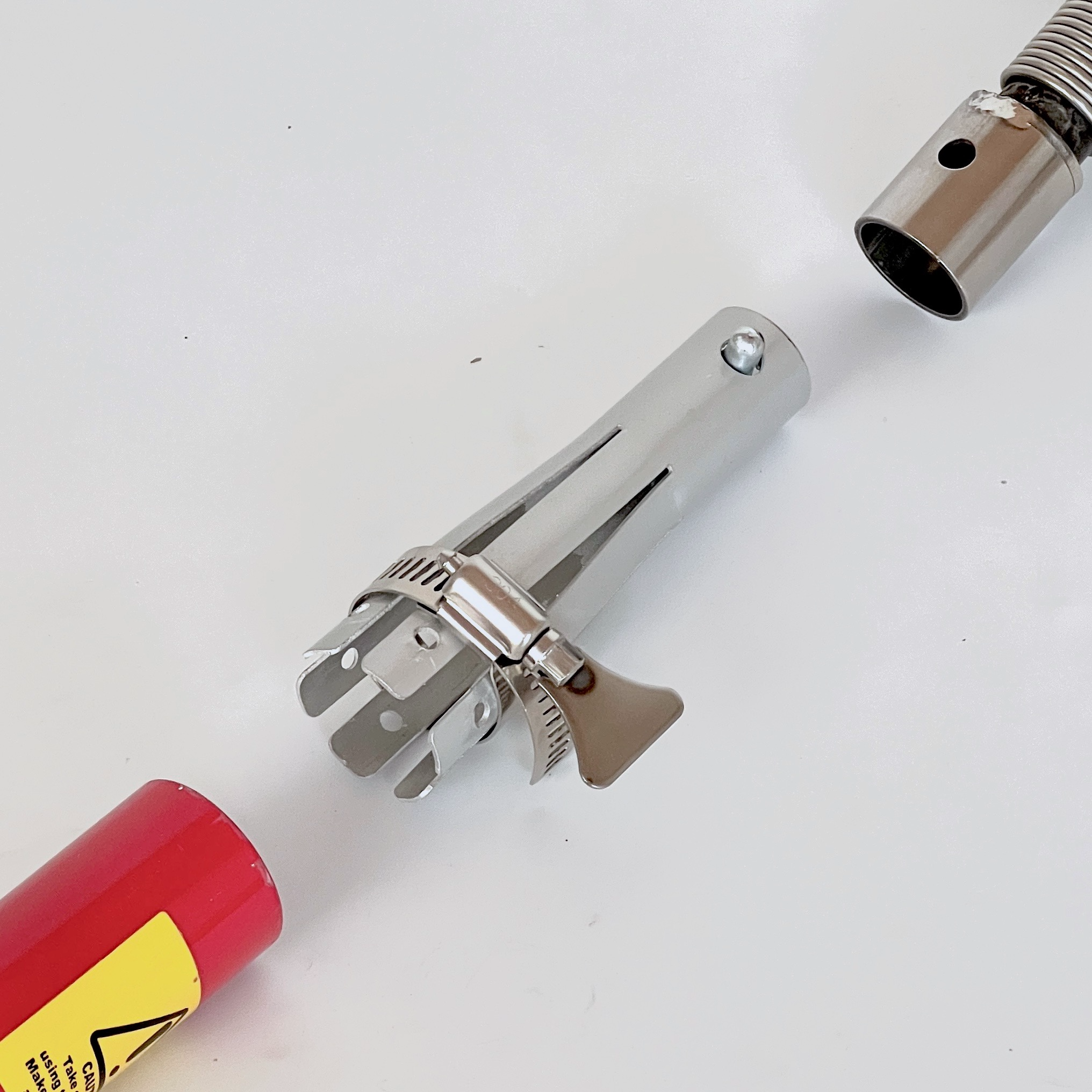 Special Adapter only for Solo extension pole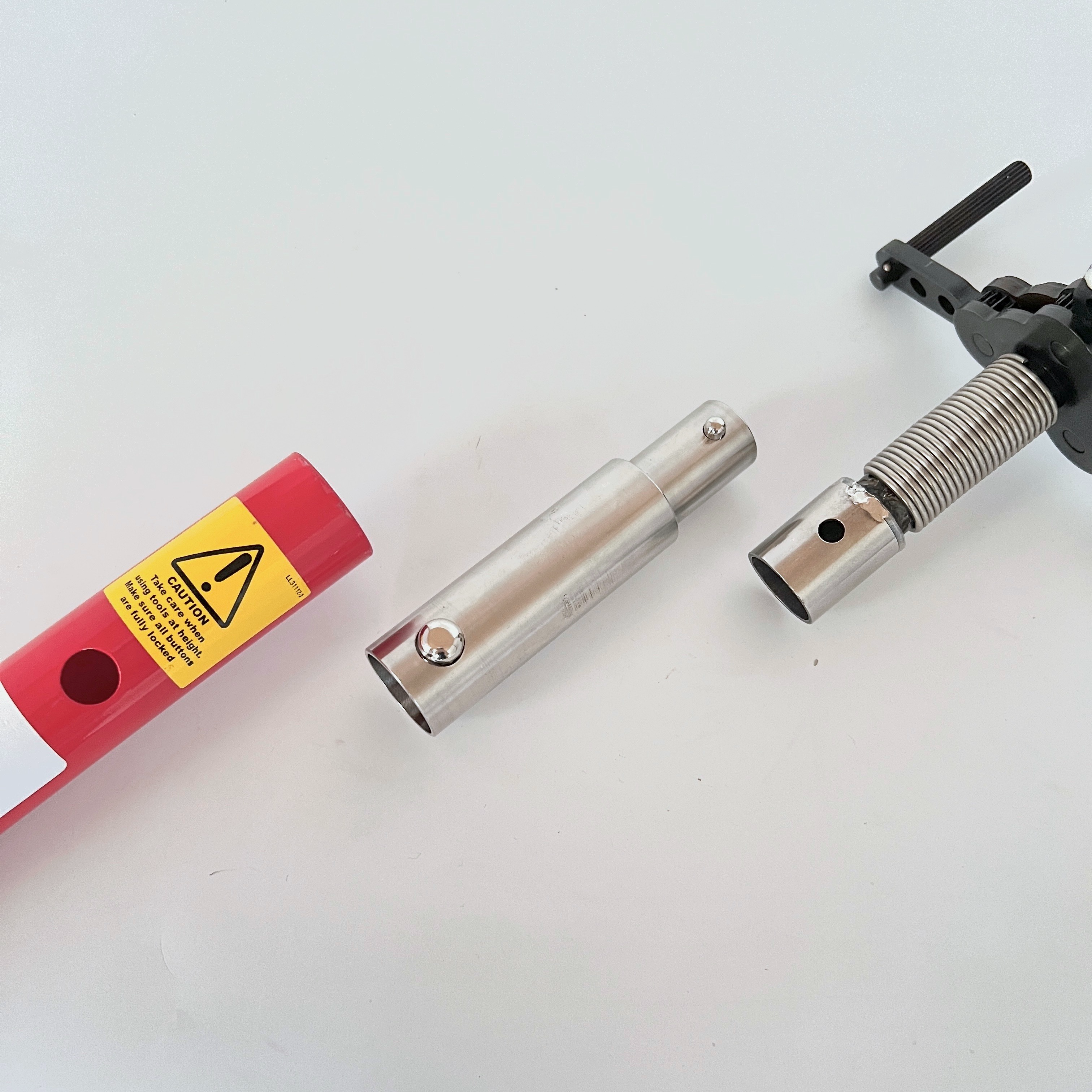 Tips
Adjust magnet pieces' quantity refers to manual guidelines.

Make sure the magnet pieces' glossy side faces up. Improper placement might lead to magnet fall off.

Make sure magnet pieces with cotton pad are placed on the top.

Place the "white extension part" 1cm on the left of the detector LED light while removing.

Reinstall the detector cover using the "white extension part" to align to the detector base tenon.
Correspondence Table
Recommended magnet pieces quantity for different detectors (not included the magnet piece quantity with cotton pad)
Siemens Smoke Detector Model: HFP-11  Qty: 0

Secutron(System sensor) Model: MRI-5251RP  Qty: 0

Notifier Model:FST-851(R)  Qty: 1

Notifier Model: FSL-751  Qty: 4

Simplex Model: 4098 -9714  Qty: 4
Turn on the CC to see more of our Detector Removal Tool

Tips for CCFireTester Detector Removal Tool

Display of Removing Factory Light Bulbs


Caution
This product is highly electrically conductive.

This product is only compatible with extension poles which can be locked while twisting.

To avoid destroying the detector base and circuit, please STOP twisting the smoke detector removal pole under below situations:
- detector base rotate when using the tool
- detector cover unable to twist

Avoid using the detector removal tool in a wire-exposed environment and under stormy weather.

Please equip with workplace safety equipment or personal protective equipment (e.g. safety helmet) when using this product.