Associations and guilds have always played an important role in professional fields. The three commonly seen fire safety related associations in Taiwan are fire technician associations, fire engineer associations, and fire safety equipment associations. For differences between fire safety technicians and fire safety engineers, please check our previous article. In this article, we would like to introduce the big event of the profesional guilds which is held once a year.
The event will be held at a big hotel or assembly hall. Members will attend and be ready for the meeting. During the meeting, leaders will share new codes with all the fire safety professionals. Also, at the end of the meeting, the next President of the association will be chosen every 2~4 years. After the meeting, everyone will have a big meal together. Members will sit side by side at round tables and exchange difficulties and experiences at work.
Outside the conference, there will be a small exhibition of fire safety equipment companies, including products such as fire extinguisher, fire alarm testing equipment, fire alarm system, etc. CCFireTester attend the exhibition a lot due to below reasons:
We can meet a lot of our customers. By meeting our customers face to face, we can get opinions regarding our products.

We can get closer to the frontline. By talking to the attendees, we can know the needs from the frontline,

We can see new fire safety products. By meeting other fire safety equipment companies, we can take a look at the newest fire safety equipment.

We can keep up to the newest law. By discussing the latest code with fire safety industry leaders, we ensure our products always match the code.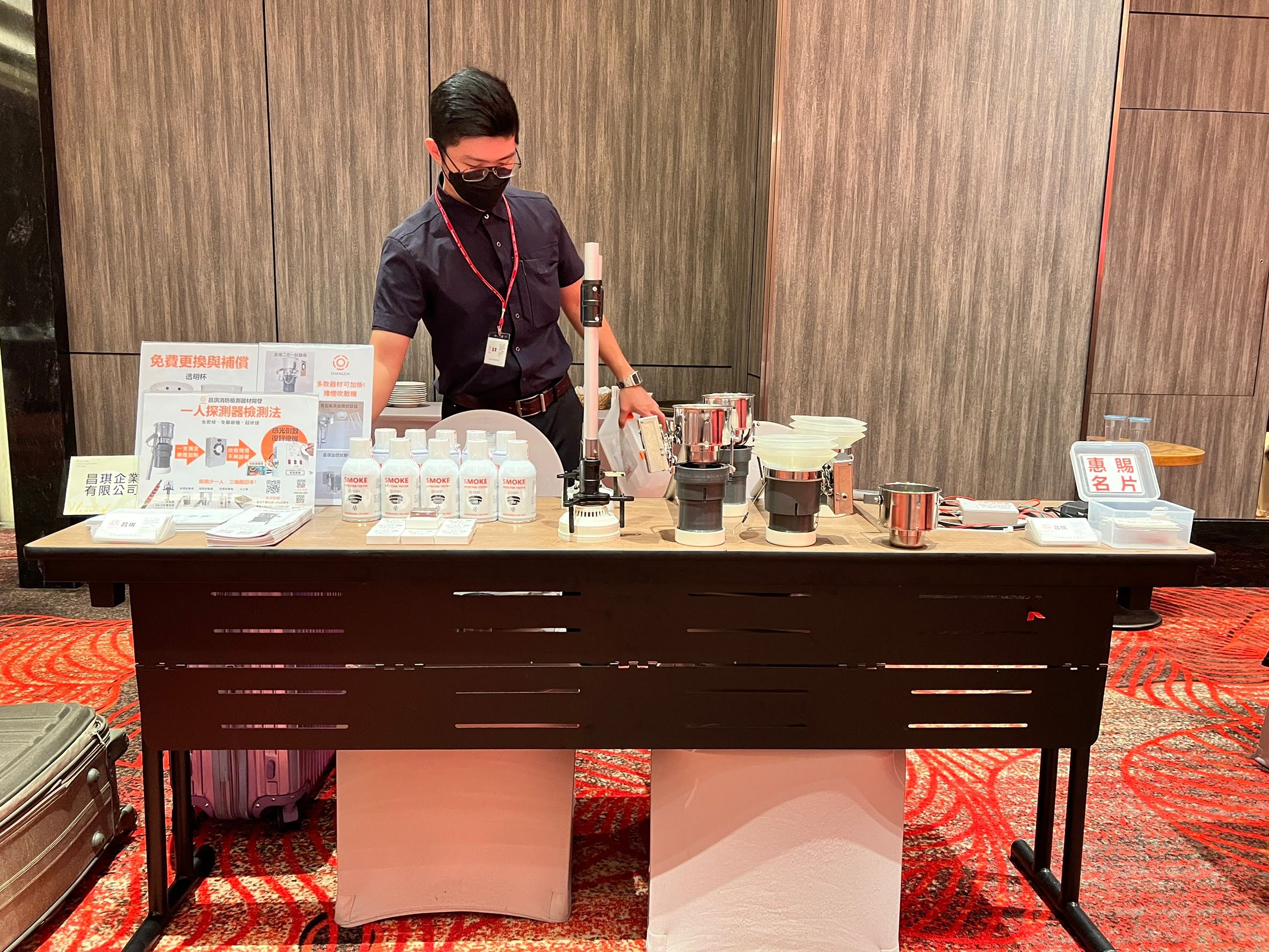 CCFireTester attending the exhibition of fire safety association.
As every local association held the meeting at different months, more than 30 meetings are held every year. We are able to visit professionals all over the country.